The main facts about the theatre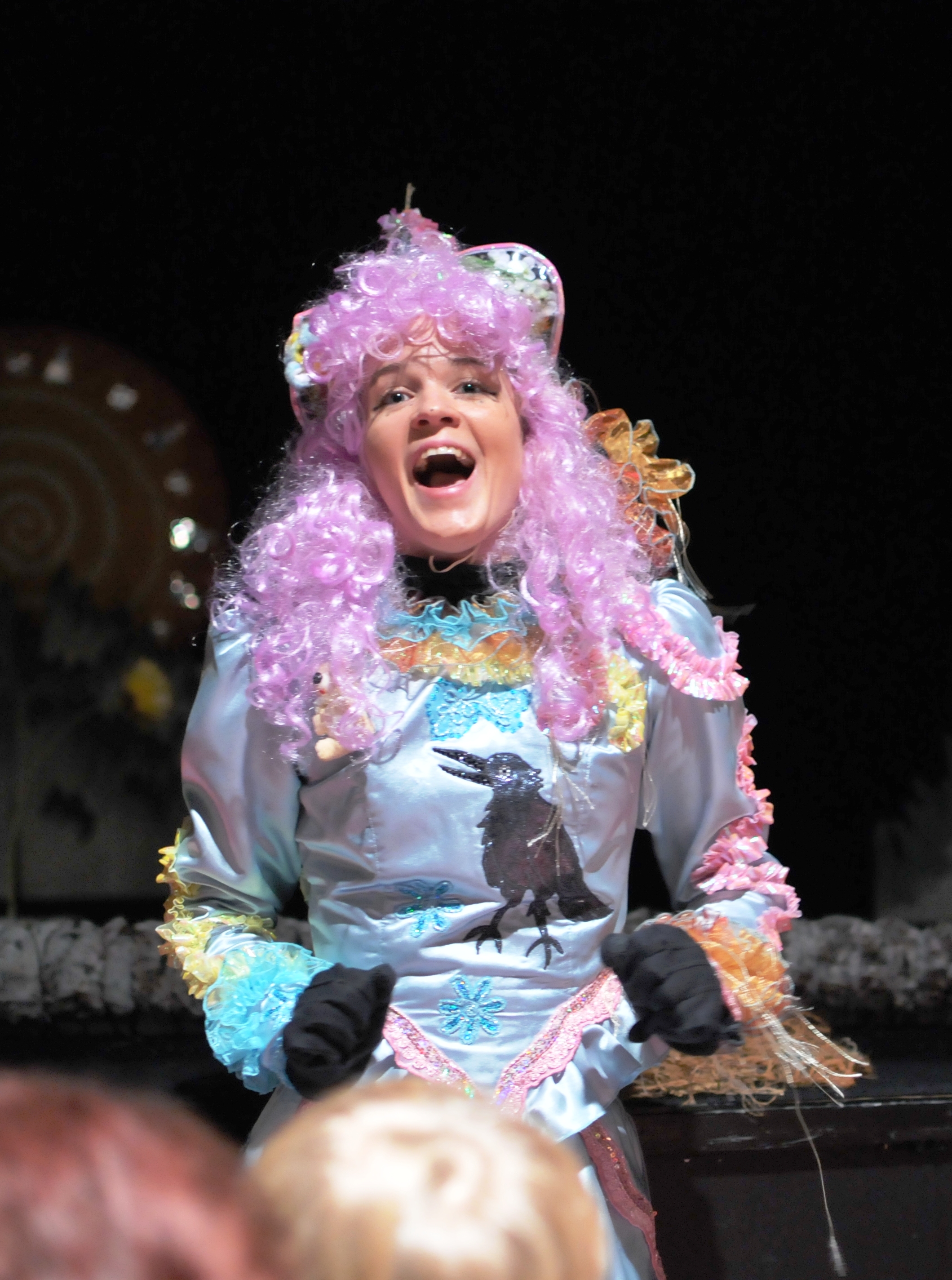 "The Little Witch Theater" is a professional theater for children with the biggest repertoire in Lithuania devoted for the youngest audience. "The Little Witch Theater's" aim is to show professional, high quality and different genres performaces for children under thirteen.
There are few especially original performances- games which help to develope child's fantasy and imagination, open gates to magical theater's world as they involve children and their parents to the creation of the show proccess. What is more, theater attends many projects. Performances are created by directors and actors from Lithuania and foreign countries.
"The Little Witch Theater" is very appreciated by Lithuanian children. Children and their parents come to the theater from different places in Lithuania every weekend. Every day spent at "The Little Witch Theater" is like a little adventure as the Little Witch and her friends, characters from world's fairytales, can be seen not just on the stage but also playing with children in the foyer of the theater. Simple day becomes a miracle because of communication between the audience and the characters.
Why the theatre is named after the Little Witch? The Little Witch is the character from the famous book for children "The Little Witch", which was written by Otfried Preussler. The Little Witch is a very good witch. She helps people and brings the light to the whole world.

| | |
| --- | --- |
| | |
| Otfried Preussler (1923-2013) | The Little Witch (the illustration is taken from the book) |
During the years 2011 and 2012, the theatre presented to the audience more than 20 performances in its repertoire. Each year the theatre presents from three to two premieres. Theatre performances are built after the most advanced with their ideas world-class writers: Carlo Collodi, Charles Perrault, Oscar Wilde, Astrid Lindgren, Jostein Gaarder.
| | |
| --- | --- |
| | |
| "The magic cranberry" | "The sleeping beauty" |
| | |
| "Puss in boots" | "A sister of nine brothers" |
| | |
| "The Princess and the Dwarf" | "Pinoccio" |
Each week the "The Little Witch Theatre" presents 3-5 plays which visit from 450 to 680 spectators. During the month, our spectacles visit from 8 to 10 educational institutions in Vilnius. Over the year, the theatre shows more than 20 performances in major Lithuanian cities, which, in average, visit 3000 spectators. Every three years, social project for the whole family "Flying Bears" is organized, which at one time watch more than 5000 spectators.
"The Little Witch Theatre" took part in festivals: Velikiy Novgorod Festival "Morozko", Klaipeda International Youth Festival "Ice Tomtits", Copenhagen festival "H. Q. Andersen for Children", International Youth Festival "Assitej" in Latvia, an international independent children's theater festival in Tallinn, "Salon". The first after independence, the theatre took part in "Assitej" Festival in Poland.